THE BEST VALUE USED CAR SALES LEYLAND CAN OFFER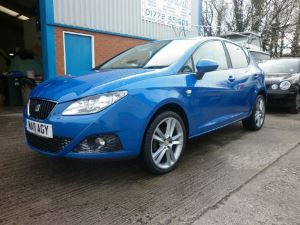 Firtrees Garage Serve The Whole Leyland & South Ribble Area
When you're looking for the best value used car sales Leyland can offer, please consider Firtrees Garage.
Buying a used car makes a lot of financial common sense when you consider the benefits of lower depreciation and insurance.
Buying used cars from a dealer with a good reputation reduces the risk of buying a sub-standard vehicle.
But when you purchase a second hand car from us, you are buying a vehicle from one of the hidden gems among all the car sales dealers in Leyland serving the whole Leyland and South Ribble area! You will experience the kind of expert and trusted professional car sales Leyland residents are benefiting from more and more.
You see, Firtrees Garage understand that when it comes to buying used cars Leyland residents can sometimes find purchasing a used car a worrisome experience.
That's why we do our utmost to take the stress out of the process!
THE KIND OF USED CARS LEYLAND DESERVES
First – We Suggest The Best Vehicle For You
We can help identify the type of vehicle best suited to your budget and lifestyle needs.
Second – We Ensure Its Legality
We are conscious of the need to vet the history and ownership of the vehicle to ensure that it hasn't been stolen vehicle, has a verifiable service history and mileage count. So we conduct detailed HPI security checks on all our sales vehicles.
Third – We Inspect the Vehicle Thoroughly
A thorough visual and mechanical inspection is conducted to ensure the vehicle is in good aesthetic order, that is does not have any damp issues and that faulty operation of things like electric windows, suspect bodywork, tyres and windows is snagged.
Finally – We Prepare the Vehicle, Provide A Warranty & Arrange Finance As Required
Preparation includes rectification of minor mechanical or body work issues, giving the vehicle a full service and professional valet.
Once the vehicle has satisfied our strict used vehicle quality criteria, we offer a warranty as appropriate for the vehicle in question.
And we make the whole purchasing process as simple as we can – so you can get the car you desire with a tailored finance arrangement suitable for the kind of budget you have in mind.
When it comes supplying the kind of car sales Leyland people deserve, Firtrees Garage put in that extra effort that helps remove the worry and give you peace of mind!